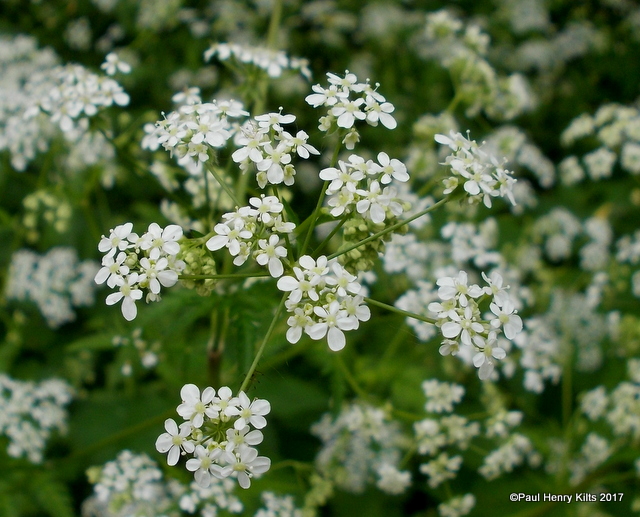 Queen Anne's Lace is everywhere around my neighbourhood at the moment I've often seen it mentioned in dye books, but until yesterday hadn't done anything with the rather delicate flowers.
I'd been told they can give a good yellow, and  as it is easy to find, and free , it was worth a test or two
I picked about 20 or so  heads,  soaked them in boiling water overnight, and I also soaked some handspun 2 ply in a 15% Alum solution as well.
Each skein was simmered for  about 30 mins,  and then some were treated with modifiers, I was happily surprised to see how bright the yellow  was, and after a washing soda rinse  lost a little of the greenishness and became slightly more eggy. All told a successful morning, and I'll be very happy to try it again.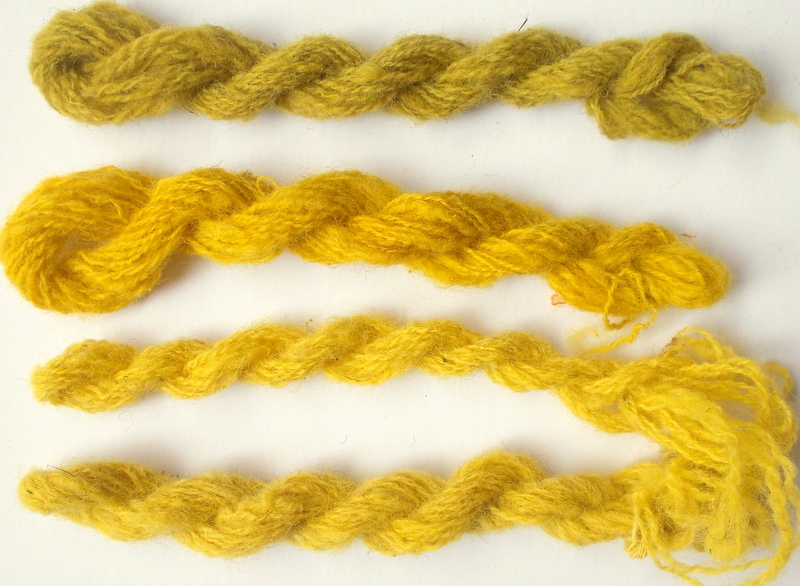 There are a few names for Queen Anne's Lace, Daucus carota ,  part of the wild carrot family